SALES          SERVICE          PARTS  

At Liberty Marine we strive to deliver a high quality of Workmanship, Customer Service and Customer Satisfaction. We understand that boating is supposed to be SAFE, FUN and EXCITING for you and your family. That is why here, at Liberty Marine, you will find a proud, family oriented business, with great Knowledge of your vessel and Superior Customer Relations. You and your vessel will be part of our growing family.   

To match our top quality service we use only the best OEM and Aftermarket parts available. To make sure your vessel is always in perfect, worry free, turn key condition.

We service all make and model engines from the top of the flame arrester, down to the bottom of the propeller. Fort Myers boat repair and Cape Coral boat repair.

239-707-9548   Liberty Marine   239-707-3351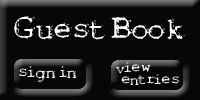 MERCURY / MERCRUISER CERTIFIED

17562 BLACKFRIAR DR.

FORT MYERS, FL 33908